Govberg Jewelers Rittenhouse Square
1529 Walnut Street
,
Philadelphia
,
PA
19102
By Appointment Only
Monday – Saturday: 10am – 5pm.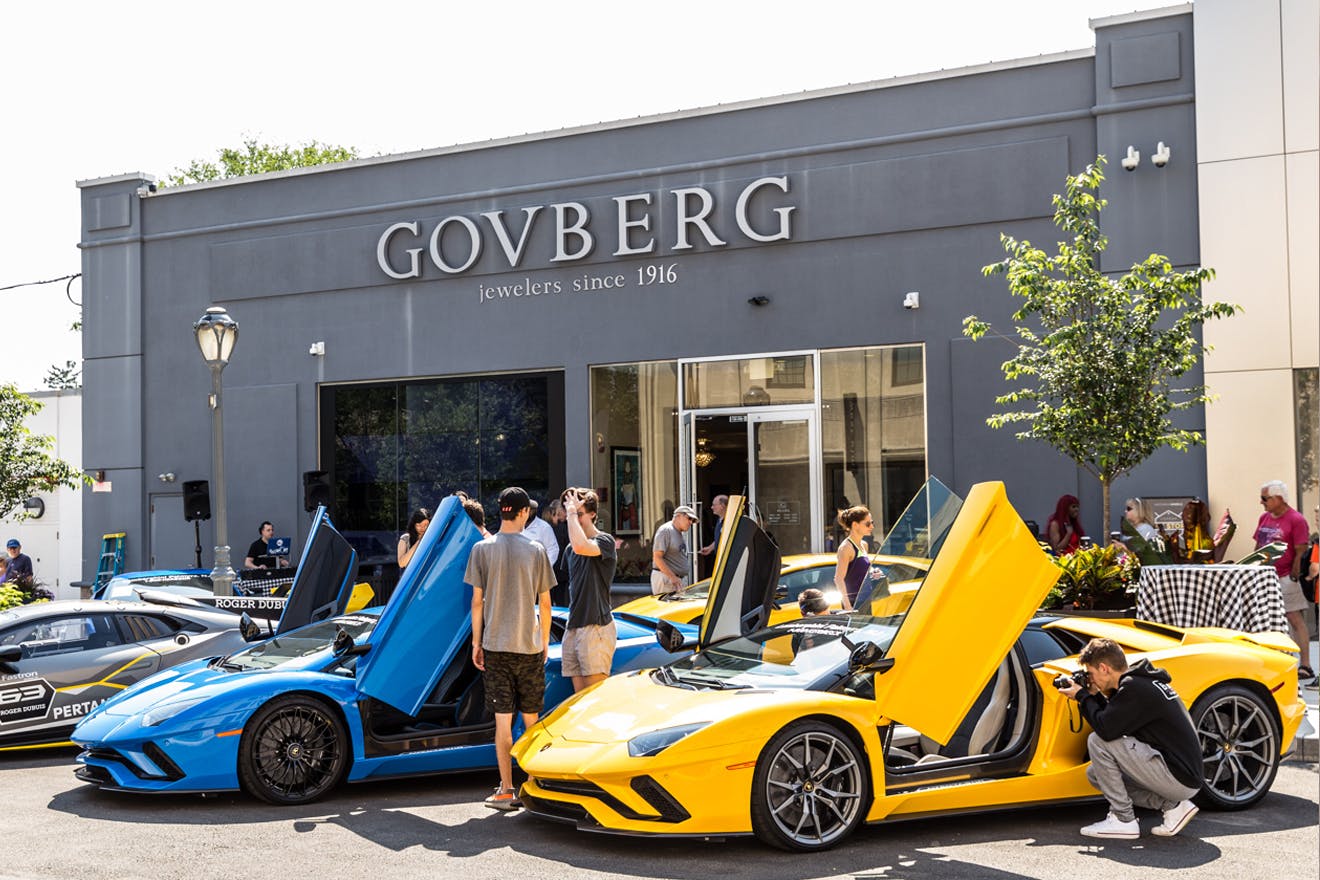 Govberg Jewelers Ardmore
65 St James Pl
,
Ardmore
,
PA
19003
By Appointment Only
Tuesday – Saturday: 10am – 5pm.
Tailored For You
Govberg Jewelers invites you to schedule an in-store appointment in Center City Philadelphia or Ardmore in the Suburban Square Shopping Center. We look forward to your visit. The health and well-being of our clients and associates remains our top priority, and in order to ensure both a safe environment and the highest standards of service, we have updated our in-store protocols and guidelines.
In-Store + Virtual Appointments
Please plan your visit to Govberg Jewelers in advance. We are open by appointment only and are happy to schedule virtual appointments for those who prefer to shop from home or who do not wish to follow our in-store guidelines. Call the store or use the scheduling tools above to book an appointment.
Check In + Photo Identification
Upon arrival, please check in and provide the requested photo identification, which may be scanned to support contact tracing efforts should the need arise.
Some members of our team will be wearing face coverings while inside Govberg Jewelers, and we ask that you also wear a mask while inside the store if not fully vaccinated or if you have knowingly been exposed to anyone who is not well. If you do not have one, we will provide you with a complimentary disposable mask.
Maintaining Social Distance
We limit the number of guests in our store by requiring appointments for all visits to Govberg Jewelers. All seating in the store is placed at an optimal distance for your safety and comfort.
Disinfecting + Store Cleanings
Hands are washed frequently, and sanitizer is available throughout the showroom for regular use. All surfaces are wiped down multiple times a day with an antimicrobial solution and disinfected following each client appointment. Products will be sterilized after each customer presentation.